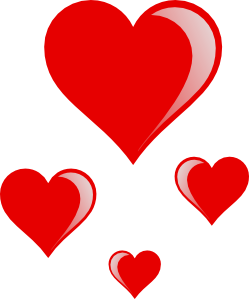 EPH 5:1-2 KJV
Be ye therefore followers of God, as dear children; And walk in love, as Christ also hath loved us, and hath given himself for us an offering and a sacrifice to God for a sweetsmelling savour.
We are called to follow Christ and walk as He walked, do as He did, and love as He loved. He has loved us with Absolute Love and we are to show that Absolute Love to everyone. This includes our friends and family of course, but also includes our enemies and people that we would just rather not be around.
Here is a message
that is very inspirational on the topic of Absolute Love.
My prayer for you today is that God would give you the grace to show His Love to everyone you meet. May your children and family see today that your cup is full and running over with the Love of God!